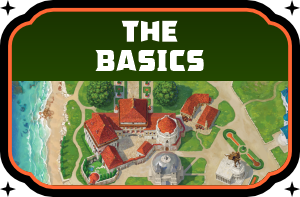 Here we go!
At long last, the Worldspanner Factions Kickstarter is here! Mark your calendar for October 24.
For an indie board game company like Worldspanner, the Kickstarter moment is pretty much everything. We have limited access to content creators, general disinterest from most retailers, and even less interest from major distributors.
So, your support on the Kickstarter often makes or breaks the project. The retailers, distributors and content creators are watching the Kickstarter. Success there launches ongoing success. Failure there, and Worldspanner Factions has a much rougher and unlikely road.
So, we ask you, before October 24 comes, tell others. Consider helping out. Ask us how. And when the date is here, support Worldspanner Factions to as great an extent as you can.
And now, here is the information and videos we plan to provide at our Kickstarter. Your comments and suggestions are valued.
What is Factions about?
In the far future, virtual reality takes a leap forward. No longer do you merely enter into the body of your hero avatar. You immerse into their mind as well. You don't simply look like Annie Oakley. You ARE Annie Oakley when your team enters the Worldspanner Games.
Worldspanner Factions is a unique blend of tactics, resource management, and adventure.
It's storytelling without reading. Min-maxing without limited combos. Worker placement, but your workers can be eaten. It's an advanced course on strategy and tactics, but you can be terrible at tactics and still enjoy yourself thoroughly.
It's a contest where a druid, a princess, an alien, and a hundred other heroes team up to make their mark on the world, under your direction.
Factions is both a competitive team game and an epic solo/co-op campaign.
It is also mod heaven, a game system designed to assimilate other universes, other genres, and other characters of your own crafting. And your creations can become canon.